A new version of Hash 1.0.5 was submitted to the Mac App Store review team.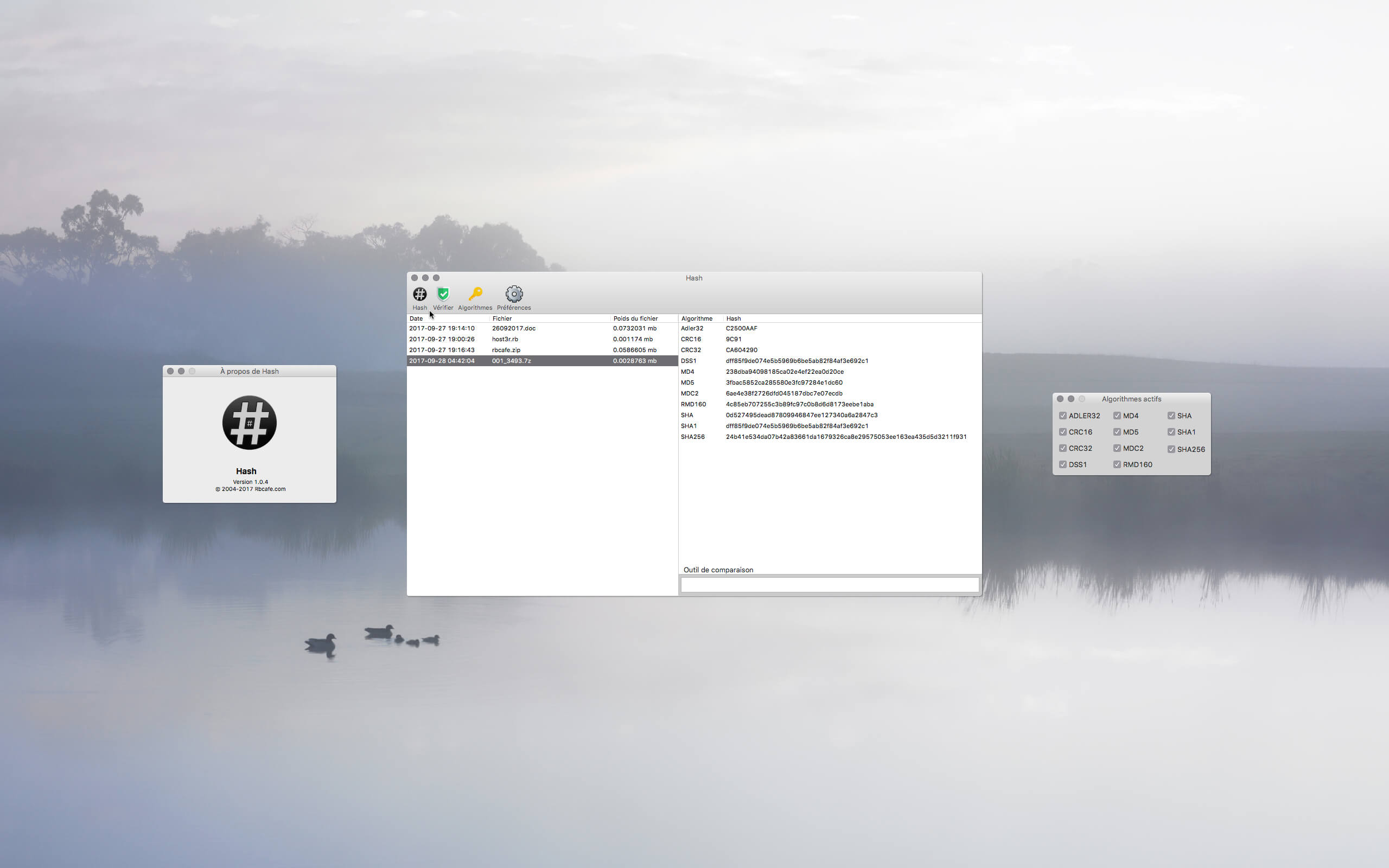 Nouveautés :
Hash a été réécrit :
– Nouvelle interface.
– Nouveau système de comparaison.
– Nouvelles préférences.
– Nouveau mode d'exportation.
Améliorations majeures :
– Hash accède à l'API VirusTotal pour vérifier l'intégrité d'un fichier.
– Vous pouvez savoir instantanément si votre fichier est un virus.
– Optimisation du clic droit.
Des aperçus :
Interface principale :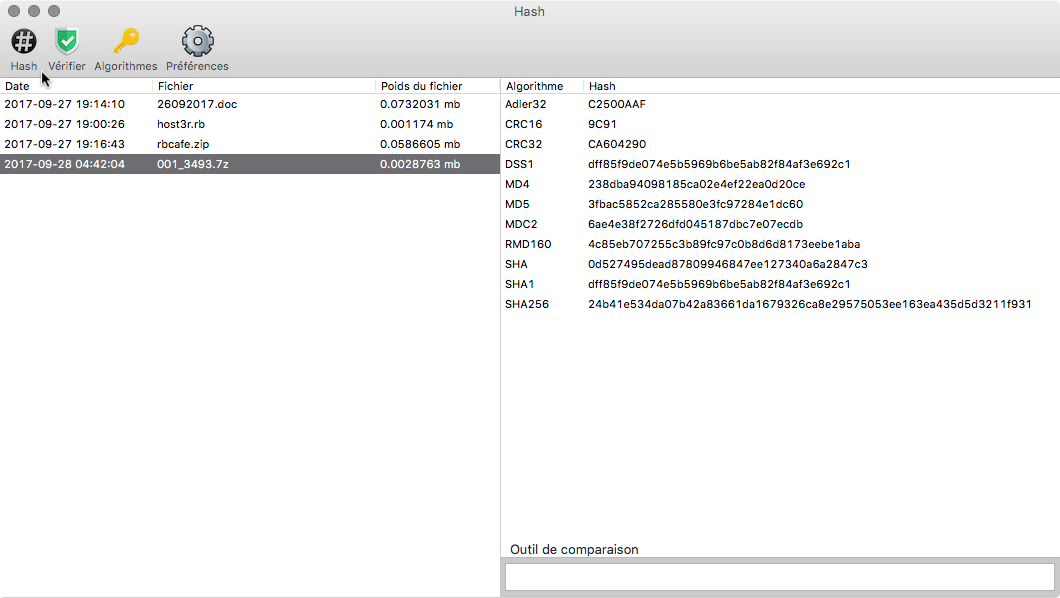 Interface de vérification :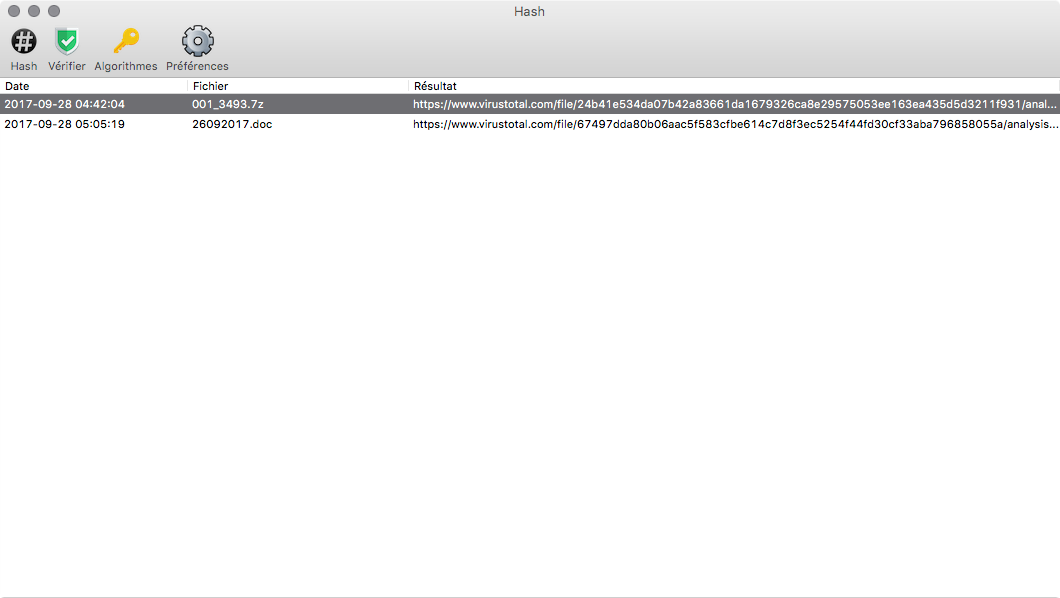 La vue d'un virus :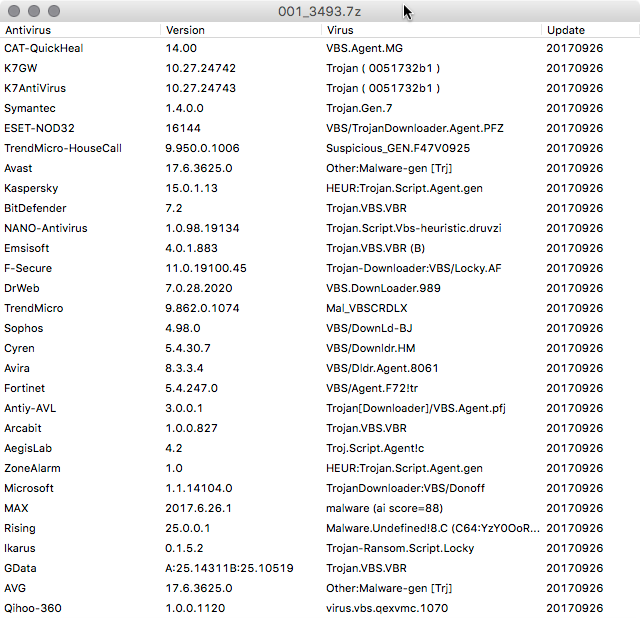 Résultat au format JSON :